Athmallik ( 759125 )Dist-Angul,Odisha,India
.
PREDECESSORS AND SHORT HISTORY:
The origin of the state is obscure. Tradition states that the founder of the family, Pratap Dev, came to Puri and quarrelled with the Raja, who put to death two of his seven brothers. The survivors fled to Bonai and established themselves there. Pratap Dev next proceeded to Baudh and thence to Athmalik, of which he took possession after killing the Dom Chief. He established a village named Pratappur and declared himself as the Raja of the area. He subsequently divided the territory into 8 divisions, each under a Chieftain, called Malik, as a measure to suppress the unruly tribes. Hence, the Kingdom changed its name from Hondapa (Handpa) to Athamalik which means the land of 8 chieftains. In the course of time his successor shifted the capital from Hondapa to Thakurgarh, Nuagaon and finally to Purunagarh (Kaintaragarh). The palace records show that 42 Kings of this dynasty have ruled the estate in succession from the time of Pratap Deo. Raja Laxmidhar Deo, who ruled from 1785 to 1802, threw off allegiance to Baudh and declared himself as an independent ruler in Athmalik. In the treaty engagement of 1804, it is mentioned as a tributary of Baudh, but was treated as a separate state in the sanad granted to the Raja in 1894. The Chief of Athmalik was officially known as Zamindar and was addressed as Samant. In 1874, the chief of Athmalik was recognized as ruler, and he was granted the hereditary title of Raja. Predecessor state founded in antiquity, the modern Princely State came into being in 1874. Rulers were...
---Rajas---
1. Raja JOGENDRA DEO SAMANT, 1st Raja of Athmalik 1874/1877, born 1821, married and had issue. He died 4th February 1877.



2. Maharaja MAHENDRA DEO SAMANT, 2nd Maharaja of Athmalik 1877/1902, born about 1848, succeeded 4th February 1877 (#1) , he was granted the title of Maharaja in 1890 as a personal distinction, in recognition of his good administration of the state; he married and had issue.



3. Raja BIBHUDENDRA DEO SAMANT, 3rd Raja of Athmalik 1902/1918, established a number of Primary Schools during his benevolent rule; he married 1stly, a Princess of Patna, married 2ndly, a Princess of Tarala, and had issue, three surviving sons and three daughters. He died 1918.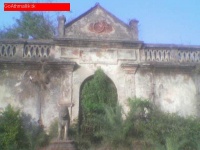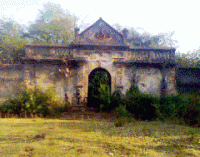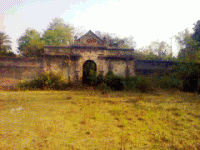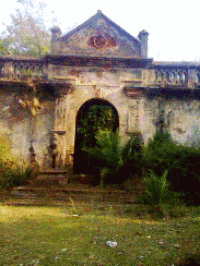 4. Raja KISHOR CHANDRA DEO SAMANT, 4th Raja of Athmalik 1918/19xx , born 10rd November 1904, succeeded 3rd November 1918, Investiture held on 24th December 1925, educated at Rajkumar College, Raipur; M.L.A. (Orissa), after the death of the late Raja Saheb, Col. Cobden Ramsay, the Commissioner and Political Agent, took control of the royal properties, as the Heir was a minor and he appointed a superintendent for management of royal affairs along with education and up-bringing of the young prince. The Raja was responsible for the construction of Primary Schools, a Girls' School, the temple of Maheswari, bridges on the road from Kaintaragarh to Boinda, improvements in the road from Kaintaragarh to Kiakata, a road from Kaintaragarh to Durha, Kacheri road and many big tanks. He devoted himself to the task of bringing all round development to the state. He had brought about many administrative and taxation reforms, the whole state being administered in 4 praganas and two sub-divisions namely Athamallik sadar and Kishorenagar; married 1stly, a Princess of Keonjhar, daughter of Raja Gopinath Narayan Bhanj Deo of Keonjhar, married 2ndly, Rani Srimanta Manjari, daughter of Lal Saheb Harish Chandra Bhanj Deo of Mayurbhanj, had adoptive issue, married 3rdly, Rani Khirod Kumari Devi, daughter of the Raja of Tekkali in Andhra Pradesh, had adoptive issue, married 4thly, Rani Umnani Devi, daughter of the Raja of Maheshpur Raj. He died sp.
Jogendra Samant (1874 -
1877)
Mahendra Deo Samant (4 Feb
1877 - 190.)
Bibhendra Deo Samant (190.-
3 Nov 1918)
Kishor Chandra Deo Samant
(b. 1904) (3 Nov 1918 - 15
Aug 1947)
Demo Will Be Coming Soon............
© www.GoAthmallik.tk 2012